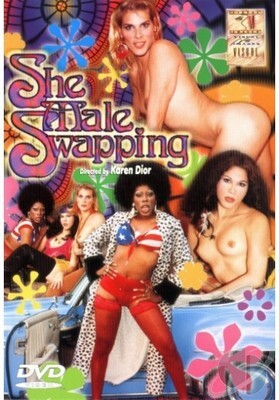 Shemale Swapping (2002)
Starring:
Categories:
Shemale / Tranny
Date Added:
2002
(837mb)
Download / Show

Most Viewed
There is something sexual about fear. Get on your knees with your hands behind you, and be transformed. Lipstick, powder and paint make a man a woman!!! Cross-dressing a slave is the dream of many men!! Punishment can be inflicted in many ways, and we're pursuing the issue!!
You've got the best of both worlds in this one! The cutest little horny blonde Lianna Lawson and the ultimate big tit milf superstar Dee Williams, together! Watch these two getting super naughty together here! These two are a total match made in heaven. Enjoy!
This is the hottest interracial-trans threesome you've ever seen! Watch Kelly Shaw get that hot little tight ass fucked to shreds by THE Sean Michaels! Ya, that's right... Sean stuffs his massive black cock deep down Kelly's throat, then she hops up on that shit and gets her brains fucked out! All while Arielle is all tied up on the couch, watching. This is awesome, don't miss it!
Biker babe Lena Kelly is enjoying some time alone in the TransAngels clubhouse when she's rudely interrupted by Big Boss Sean Michaels. The bad ass boss bends the sexy blonde over the table, tearing open her tight pants and giving her a reminder of what it means for him to pay her a visit. Sean gives Lena his long hard cock, pounding her as she moans and gasps, begging for more. Sean gives her exactly what she wants, shooting his load all over her pretty face. However, when Sean finds out that Lena is late on her shipment of hormones he gets a lot less obliging. Things heat up in the first part of this sexy new series created by Lena Kelly herself.