Starring:
Hayley Hilton
Categories:
She-male
Length:
27 min
Resolution:
1920x1080
Format:
mp4
Size:
1620mb
Hayley Hilton is ready to get some action. When Christian enters her hotel room she is there to greet him with a kiss. They fuck in the bathroom, they fuck on the chair, they fuck in the bed...these two passionate lovers utilize every inch of space to get their groove on.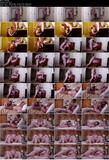 Most Viewed
Christian isn't feeling well and Nurse Lilith Lawless is there to take good care of him. She checks his temperature and gives him a glass of water and some medicine. As she is finishing her exam, she happens to notice a curious bulge in his bedsheets. She looks and his cock is rock hard! Well this nurse knows that he MUST be feeling better then and there is only one way to make sure....by sucking that big dick and getting fucked in her tight ass!
Faye Holloway looks phenomenal in her workout attire. This proud trans babe is getting ready for an intense workout with Christian, but once he sees her ass....its all over. These 2 sexual athletes have an energetic romp in the hay as he expertly leads her through a bareback anal workout. This brand new trans starlet really delivers in her first ever scene on camera!
Sarina Valentina and Christian have always had amazing chemistry together. They are getting busy as usual when Sarina abruptly stops and tells him about a surprise she has for him. She leaves the room and comes back with her new trans girlfriend Krystal Syx! These two busty blonde babes get after the dick together and then get dicked down together too! What a hot bareback threesome with one trans superstar and one trans newbie.
sexy office slut Korra knows the big boss Christian is stressed out. This is her area of expertise and she knows just what he needs. She sucks his big dick and then gets her tight ass fucked hard all over his desk before swallowing his load with a smile.
Christian is busy working and has no time for his girlfriend River Enza, even as she calls him begging for him to fuck her. She is fed up with getting denied and when he gets home from work, she immediately grabs him, throws him onto the couch, and starts to suck his cock. He is powerless to resist her charms and soon she is bouncing on his hard cock while smiling from ear to ear. This beautiful blonde slut gets what she truly desires - a mouthful of sperm.
Talia Taylor is a gorgeous teen trans babe who is ready to take the porno plunge. She excitedly calls her friend about it...she can hardly contain herself! She is dressed in a hot outfit and ready for action. Christian knows just what to do with her as he undresses her and feeds her his dick. They have some amazing sex and this little firecracker enjoys the hell out of the experience!